Get Orem's Best Small Group Training
If you're looking for a simple, sustainable solution to improving your overall health and wellness, EXL Fitness & Performance can help. From losing weight and feeling more energetic to developing lean muscle, our small group training program will help you get results. Small group training offers the same individualized touch as traditional personal training, but with the social atmosphere and community support of a typical fitness class!
Join us in Orem and discover how our unique approach to fitness can help you become your best self. Through earnest accountability, individualized feedback, and unconditional support, we'll help you create a healthier, happier you.
Just fill out the short form below to learn more about small group training!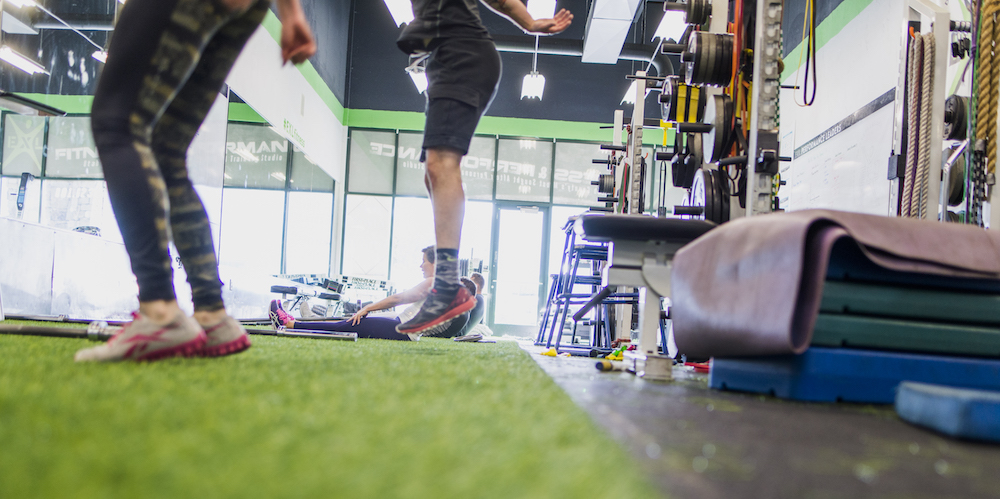 Why Choose Small Group Training?
Our team at EXL Fitness & Performance goes to great lengths to ensure that we are providing you with high-quality training, up-to-date methods, and the best environment possible. Through small group training, we'll connect you with a fitness program that's designed to meet your personal goals, taking your current fitness level into account, with a nutrition strategy to help you get there faster.
Small group training provides the perfect balance between the direction and expertise offered by a personal trainer and the ongoing support, accountability, and motivation of working out with a group of like-minded individuals from our community. Join other men and women from around Orem, Pleasant Grove, and across Utah Valley as we pursue greater health and happiness through fitness!
With small group training, you'll get access to:
A personalized training plan to help you achieve your goals
Guidance on workouts, technique, nutrition plans, and more
A dynamic blend of training exercises so that you never get bored
The ongoing support and earnest accountability of our community
Join us at EXL Fitness & Performance and get started on revitalizing your health, reclaiming your confidence, and becoming the best you can be! We've helped people from Orem and beyond achieve better fitness through small group training, and we can help you, too.
Get Started With Small Group Training Today!

We're like no other gym in Orem. At EXL Fitness & Performance, we cultivate a safe, welcoming environment where men and women of all ages and backgrounds can train with confidence. Our unique small group training methods get real results for our members. If you've struggled to make change in your health or lifestyle, we have the answers -- you don't have to do it alone.
Just fill out the short form below to get started with small group training!